The Tapu is an official document which shows, that you have the ownership rights over the property. All the details in the Tapu are written in Turkish language, here is an example of the Tapu translated to English: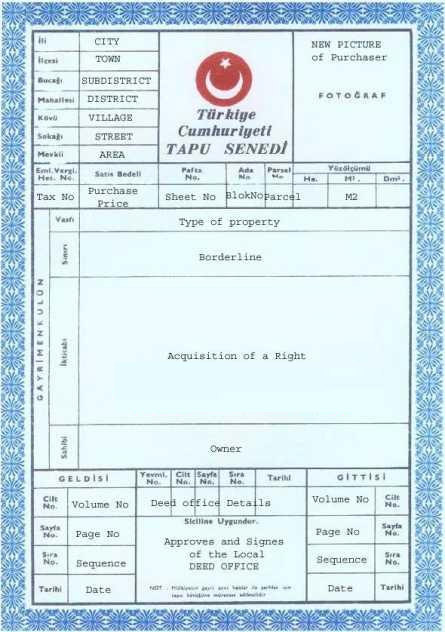 The owner's name, photograph and detailed information of the property appear on the Tapu. The Tapu has to be sealed with a stamp and a signature.
All processes of conveyance are followed by our experienced AntalyaEstate staff .